Note: All the below information are available in the download section (pdf format).
Provisionnal Timetable
Preliminary Entries Form
Dedicated online form must be used, refer to special eletronic communication sent. Il necessary, request an other sending to mau@athle.fr
2019 Qualification Standards
All performances must be achieved during the period 1 January 2018 to 13 January 2019.
Full information and downloading in the relevant section or here.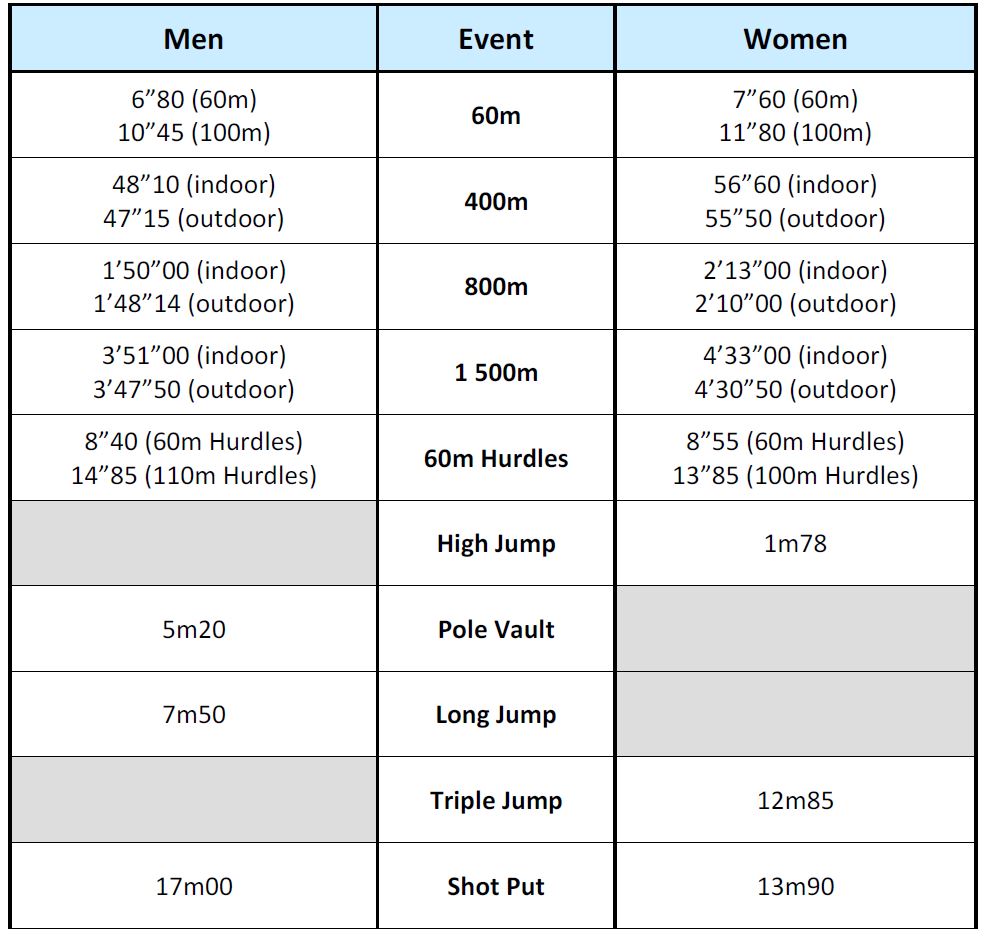 2019 Quota per member federations
Atheletes and Officials outside quotas will be charged to MAU member at the rate of 110 Euros full baord per day per person.