Team manual now available here
Provisional timetable (subject to change)
Click here to dowload
General Program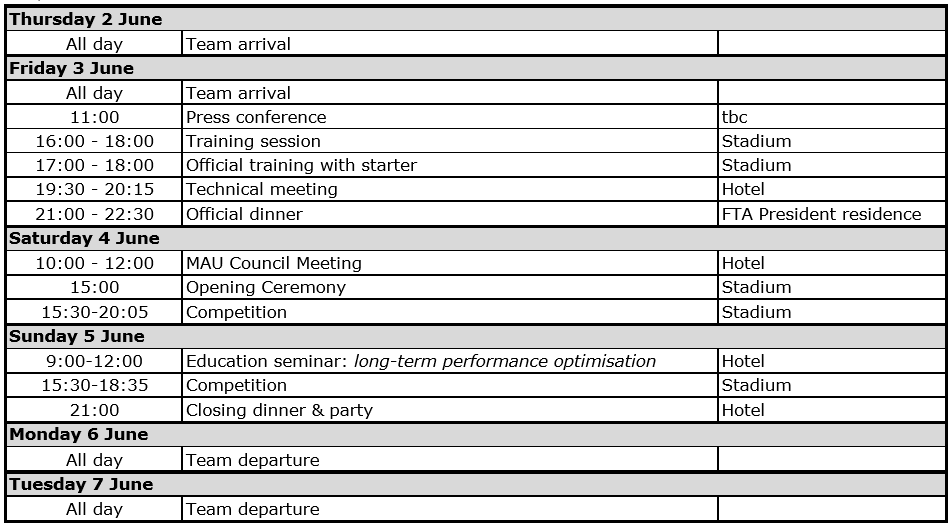 Qualification Standards
According to the event regulations, a MAU Member may enter one athlete in each event, irrelevant to any standard. Other athletes must comply the qualification standards.

> Download the complete pdf document with conditions here
Quotas per member federations
Atheletes and Officials outside quotas will be charged to MAU member at the rate of 90 Euros (twin room) or 110 Euros (single room) full baord per day per person.
In addition to one man and one woman athletes, quota for each MF is based on the ranking athletes in the top 30 listed at each event.
> Download the complete pdf document here