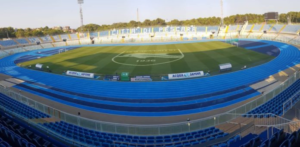 For this 4th edition of the U23 Mediterranean Athletics Championships, we will meet in Italy, in Pescara, on 10 and 11 September 2022. Pescara, a tourist city full of beauty for its landscapes and monuments, is the largest city in the Abruzzo region.
It is on the Adriatico – Giovanni Cornacchia Stadium that our athletes from 28 federations will compete in 40 events. The stadium is an important venue for national and international championships. 8 lanes track, a large warm-up area, easy access parking, changing rooms with shower and 20,000 seats in the stands.
– Running: 100m, 200m, 400m, 800m, 1500m, 5000m, 100/110m hurdles, 400m hurdles, 3000m steeple
– Walking: 20 km (road) 
– Jumps:  High Jump, Pole Vault, Long Jump, Triple Jump
– Throws: Shot put, Discus Throw, Hammer Throw, Javelin Throw
– Relays:  4 x 100m, 4 x 400m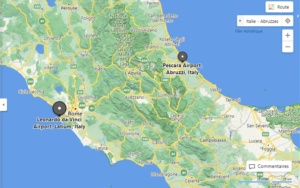 – Official and nearest airport is Abruzzo International Airport (PSR) with an alternative at Fiumicino Leonardo Da Vindi airport (FCO).
Pescara airport is only at 6.5 km from the stadium and around 15km from the hotels.
Roma airport is at 240km from Pescara. 
–  Dedicated buses will be provided for transportation during the stay.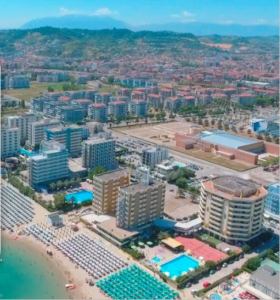 Teams will be accommodated in different hotels of Pescara, located about 10km from the Stadium. 
Official period is from Friday 9 September to Monday 12 Septembre.
Extra period will be charge to the Member federation at the rate of 105 Euros per person for full board accommodation (145 Euros for a single room).
– The preliminary entry form, received by the federations, must be registered online by 9 June 2022 at the latest.
– The final entry form, must be returned no later than 31 August 2022.
–  Each federation may enter one athlete per event. In order to enter a second athlete, the athlete must have achieved the required qualification standards. For the 10,000m and for the 20km walking (road) a third athlete may be entered under the same conditions as for the second. 
See technical/download sections for details, including quotas per member federation and qualification standards.
Thursday 8 September :
Morning: Arrivals (extra night)
Friday 9 September :
Morning: Arrivals
Afternoon: Official training, Technical Meeting
Saturday 10 September :
Sunday 11 September :
All day: Competition
Evening: closing diner/party
Monday 12 September :
Tuesday 13 September :
Morning: Departures (extra night)
Final programme will be available in a the coming weeks.