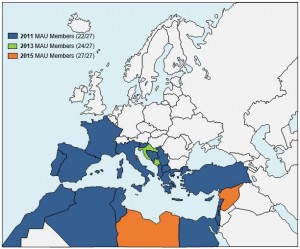 27 countries can be MAU members.                                                                Click on the map to enlarge/download.
Signatories Federations
These 22 countries signed the founding constitution in August 2011: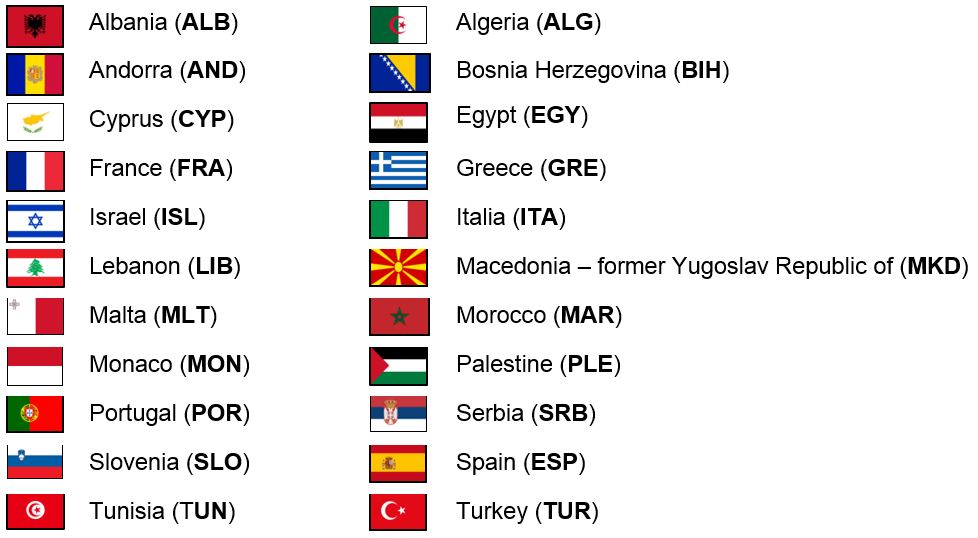 Joined Federations
5 countries joined MAU from 2012 to 2015:

Pending Federations
 Since its IAAF and ICMG approval, Kosovo has requested its MAU Memberships. This was approved by MAU council in November 2015, and, according to the constitution, should be confirmed by 2017 General Assembly.
Pending, KOS will be invited to the 2nd MAU U21 Championships in Tunis.