The 2nd edition of MAU championships will be held in Tunis. According to the international calendar, event is planned 4-5 June 2016. Tunisian Federation is very motivated to propose a high quality event to participating teams to the 500 500 athletes and teams officials.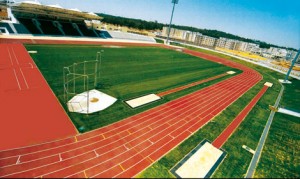 All track and files events will be organised (no road event), including walking and except combined. Competition is resreved to U23 athletes for the 27 MAU members, plus Kosovo for which membership request has been approved by MAU concil.
Date and Location
The second edition of the Mediterranean competition will be held 4 and 5 June 2016, at the Stadium of Rades near the Olympic Stadium.
The stadium was the location of Mediterranean Games in 2001 and the 2015 youth Arabic Championships.
Accommodation
The only one hotel for all is Mouradi Gammarth*****, which have a beach on the Mediterranen see (www.elmouradi.com).
Visit submenus for event regulations and competition info.