The 3rd edition of MAU championships will be held in Jesolo (ITA), organised by FIDAL and local authorities Under the supervision of MAU.
Date, Location and Events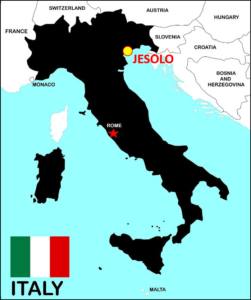 Jesolo is located on the Mediterranean coast near Venice.
The third edition of the Mediterranean competition will be held 9 and 10 June 2018, at the Stadium Armando Picchi in Jesolo, near Venice.
The stadium has a capacity of 4.000 spectators.
All track and files events will be organised (no road event), including walking and except combined.
Competition is reserved to U23 athletes for the 28 MAU members.
Accommodation
Teams will be accommodated in 7 different 3***/4**** hôtels, located near the beach within 3,5km from the competition site.
List of team hotels:
VIP hotel: